Poor quality is, without doubt, a major cause of a business' demise.
In tandem with facility acquisition, we have, over the last year or so undertaken a plant refurbishment and replacement program.
From our parts washers, through our shot blasting, to our painting process, substantial investment has been rewarded with an overall product quality and finish that we believe is without equal.
Old caliper stripped down, put through parts washer.
Exposed to high powered shot blasting process.
Cleaned and coated with a high temperature resistant paint.
Moved to build inspection area.
Re-assembled using only genuine kits and parts.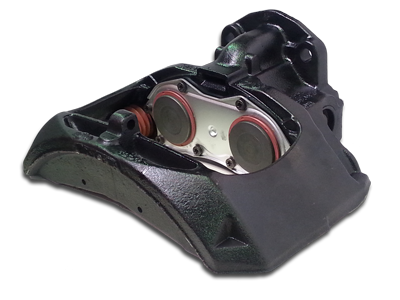 Caliper Engineering Ltd, operate to high standards quality assurance levels.
Goods Inward: 100% product inspection, bonded area operational
Quality Assurance inspection stations at five process levels
Final assembly inspection
Fully bench tested.
Every caliper is sold with a one year warranty.
Whatever the scale, as professionals, we are fully committed to delivering a first class service, at the most competitive rates currently available in the marketplace